Forest Hills houses, real estate are made up of mostly residential properties. The types include:
1) Detached houses
2) Semi detached houses
3) Attached Houses
4) Cooperatives. Co-op apartments
5) Condominiums – Condos
6) Commercial property and/or mixed use properties.
Houses materials are either Brick, Masonry or Stucco, Wood (frame) or combinations thereof. Stone is used but rarely provides support. The neighborhood was originally planned to emulate England's neighborhoods. This explains the heavy use of lawns and Tudor emulating houses. Most houses were constructed from around 1910 to 1940's. There are newer construction in the 80's, 90's and last two decades.
For apartments, the majority are coops. While condominiums are often preferred, they are rather limited in supply.
Two subway stops serve the Forest Hills area. Namely 71st Continental Ave express subway stop and 67th Ave local stop. Residents on the eastern end of Forest Hills sometimes use the Kew Gardens Union turnpike express stop.
Schools are PS 101, PS 144 and PS 176. These schools generally have good rankings. Junior High Schools include J.H.S. 190 Russell Sage, Junior High School 157 Stephen A Halsey and Metropolitan Expeditionary Learning School
Advantage Realty of Forest Hills has been serving our neighborhood for the last three decades. We lived and grew up here after transplanting from Hong Kong. Our training besides real estate includes electrical engineering, architecture, forestry, medicine, biology, dentistry, physics and computer science. Forest Hills houses, real estate., for us, funds fundamental science and medicine.
Snow Storm, Forest Hills, New York City. December 26th, 2010. The beginning.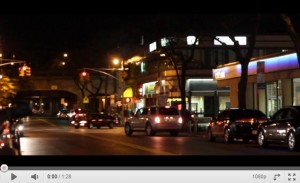 In accordance with Chapter 153 of the Laws of 2022, effective April 20, 2022, "Each real estate broker shall institute standardized operating procedures for the prerequisites prospective homebuyers must meet prior to receiving any services. Such standardized operating procedures shall include but not be limited to the following: (i) whether prospective clients shall show identification; yes. (ii) whether an exclusive broker agreement is required: yes; (iii) whether pre-approval for a mortgage loan is required (yes unless all cash buyer).
Starting April 20, 2022, every real estate broker operating within the State of New York must post such standardized operating procedures on each publicly available website and mobile device application they maintain.